Golf Partnership Offer for GolfWolf.com
By Jr. Quizzard, Charles L Harmon
I own several domain names that have moneymaking potential. Some don't have sites on them or the existing sites need to be updated or changed. GolfWolf.com is one of these.
I never put a website up for golfwolf.com. Like some sites with no customer website, there is only the temporary ad on it.
The domain name GolfWolf.com is practically begging for a website to go with it!
Maybe there is a golf enthusiast somewhere reading this that could help fulfill that need.
Golf Partnership Offer for GolfWolf.com
To put up a golf website, promote it, with an initial goal of a minimum passive income within 24-36 months.
(I also have another short golf name available)
Golf Wolf is a premium .com golf domain name. It is short, easy to remember, easy to spell, has the keyword golf in it and is attention getting. It needs a nice logo, quality content and focus on a narrower golf sub niche. I feel it offers great moneymaking potential if promoted effectively.
Its generic name also offers the potential to be an authority site. One covering several sub niches within the main golf niche. This type of golf domain name is difficult to find. If you could find another it may easily cost you an arm and a leg.
This partnership idea is to have the site generate at least $4000 a month after 24 – 36 months. This is a very optimistic goal, and will require consistent, work on your part.
The ideal situation would be for the site to create a profit where we both average at least $5000/mo. each.  That would be a good return on investment and effort required.
Forget all those ads of making easy money on the 'Net without work. It isn't true, unless you are lucky – and you cannot count on luck. I have tried many of them with no success.
I've wasted a lot of money buying some of those "too good to be true" online methods promising huge profits. I definitely don't recommend it.
Realistically, I cannot promise you anything regarding potential returns a website might make. It will depend on the niche, the competition, and how good your keyword research is.
Also whether the content on your site has quality content. How engaging it is for the visitor. How you monetize the site, and other factors and also important. I just mentioned a few of those factors here.
WordPress Websites get my Vote
The Site will be a WordPress site so the development costs will be low (not free).  I have many years' experience with WordPress sites, so this will be a big help. Depending on the type of site, you will have to put up a non-refundable deposit of $1500 – $2000.  
This is to show you are serious, have something to lose if you don't perform. It will hopefully coax you to provide high quality content. It might be good to have someone active in the social markets, i.e. Facebook, Twitter, Instagram, Linkedin, etc.
This would be a partnership where I would provide the domain name and hosting. I'd install the site (or have it installed), do any technical work, SEO, and maintenance. I could also provide some of the contents thru my writing connections.
Your investment would provide any money the site would cost (over and above your initial investment). That's the initial content (30 articles) and new content you add to the site and any promotion costs.
Aside from monetary requirements, you may also need to help with other tasks if I need help. Things such as locate appropriate affiliate programs, locate products to promote or sell, do keyword research, etc.  
You might need to be editor or co-editor unless the site was a store or other type of site not requiring articles or editorials.  You would effectively be running the site in most cases.
Experience Desired but not necessarily needed
You do not need experience, but any experience you have will help and may speed up the project. I will teach you whatever you need to know.  If I don't know something or you want more guidance I have or can get plenty of videos.
They will show how to do most anything needed regarding the website and content for it. I also have access to training materials, eBooks, software, etc.
I am only interested in someone who is very serious and who wants a website that has the potential to create a part-time or hopefully a full-time income for each of us.
If the site is successful and you want to keep the site as your own you will have the option to buy me out after 36 months with terms we both agree on.

It's best if you are interested in the niche
Because there is work involved, it would probably be best if the theme/niche of the website is something you are interested in.  The above domain name will determine the major niche, but a sub niche within that niche is almost surely necessary in order to compete and have a far better chance for the site to be successful.
If one likes the subject matter of a niche they will usually be more willing to do the work required, or put in more effort. In my case, however, I have way too many sites to do a good job on any one of them, so that's why I will consider a partnership using aged domain names I already own.
This cuts the cost way down compared to buying expensive domain names. Plus Google (The 800 lb. gorilla of search engines) likes to see older domains and gives them thumbs up in their ranking system.


Being a Partner will Require Work on your Part!
Being a partner will require work on your part, in your spare or full time. So if you are not willing to work do not consider this partnership offer.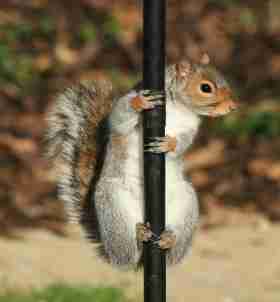 Like any business there is no guarantee of profit. However, by adding quality content regularly, using SEO techniques, and with some promotion we should have excellent chance of making a decent profit.
Websites do not have to be fancy or flashy to make money, but do need certain criteria, in most cases, to have a better than average chance to be successful.
It also takes time, in almost all cases, so expect to put in at least a year or more before the site makes a decent amount of money on a regular basis.
We can pay for Custom Articles – Your Choice
You may need to write articles for most types of sites in order to have the keywords people use to search on so they can find our website. Even eCommerce sites can benefit with articles, as well as most other kinds of sites.
I may or may not write articles myself, depending on the free time I have available. I do have or can get a writer that writes high quality custom articles.
That will depend on whether she/he is comfortable with the specific niche the site will be on.
You can also do both, that is, write some articles yourself and pay a writer to write the other articles. I have contact with several excellent writers with reasonable rates.
This needs to be a Win –Win Partnership
The whole object of the partnership is for it to be a win-win partnership. If you don't like the niche it will be more difficult for you to give it your best shot, although it is still possible. You must feel you are getting a good deal otherwise it is not likely to work out.
Part of the reason of the partnership is because I am too busy with other projects. I have several old domain names that would be excellent names for websites in their respective niches.
The other reason is it may give someone who would like to have a website that produces an income, but just doesn't know where to start and/or who needs some guidance.
Also if you are like many people, it is more likely you will actually do whatever work is involved. That is, if you have to be accountable to someone else.
If the niche appeals to you and you feel having a good aged domain name is a benefit, like I do, then this opportunity might be for you.
No one can tell if a business opportunity will be a success before or unless they try it. So there can be no guarantees. However, I can refund part of the money you invest (up to $500) if you decide the project is not worthwhile after you give it a good effort.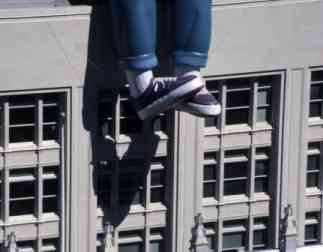 Partnership Terms Summary and Explanation
The partnership boils down to something like this for the ideal partner.
Here is the gist of a potential partnership for this domain or any other.
1. You must be interested and put down some money to show you are, which is partly refundable
2. You must do the work involved (research, provide quality articles/content/blog posts, social marketing, ideas)
a. I may have a specific step-by-step course for you to follow
b. I will give you guidance/help as needed
3. You must give it time to start/see if it will generate money
4. If unsuccessful or later not for you – then you get a partial refund and we part ways
5. If successful we'll split the profits 55% me 45% you, or as agreed
6. If successful, you can buy me out at a price related to profits
7. I will keep the domain name (until/unless you buy me out), create/maintain website, help publish the articles, and consult with you/offer guidance
So if you are a person that likes golf and wants to have a golf website this offer might be for you. I believe can make both of us a decent amount of money. You cannot be afraid of work.
You'll need stick around until the site starts to make money. If all this appeals to you then such a partnership might be what you are looking for.
That's provided you really will do the work and help promote the site so it can make money. Give this some serious thought. I have two golf domains this partnership can pertain two. GolfWolf.com is one of them.
If you are interested in domain names and want to see more, please go to Domain Sam.
This special offer may be removed at any time.
Contact me from the contact form of the website this link goes to if you are interested in this golf partnership offer with golfwolf.com domain name. Be sure to mention GolfWolf.com domain name partnership offer.